We're Titan Pro
Established in 1986, Titan Pro has a proven track record of bringing ideas to market. With 30 years of expertise in Sports and Home Goods industries, we're there every step of the way. From concept, design, development, delivery, we understand that being first to market with premium goods at competitive prices is important to stay ahead of the pack.
Our Services
Every idea and product is unique so our turnkey product development and supply chain management solutions are tailored to your individual requirements. Whether you're a startup or established company, our commitment to provide unparalleled service, quality assurance and competitive pricing ensures that you focus on what you do best - marketing and innovation.
DESIGN + DEVELOPMENT
We've brought to market ideas at various stages. From napkin sketches, detailed CAD drawing to working prototypes, we have design capabilities at every phase. We take protection of your Intellectual Property (IP) seriously and only work with vetted manufacturers.

SOURCING
At the core, our sourcing capability begins with an extensive network of suppliers and manufacturing partners across various industries and capabilities, all that we've had long working relationships with. Our buying agents are well versed in navigating the intricacies of products and process.

NEGOTIATIONS
With our team of native language speakers, we understand the intricacies of not only the language, but the negotiation culture unique to Asian counties. We help secure the best terms with manufacturers and vendors.

QUALITY ASSURANCE
Product quality is paramount. We strictly manage for efficiency and quality at every stage in the manufacturing process. Our onsite QA Team help manage safety and compliance to ensure production is held to the highest quality and ethical standards. Product certification requirements (UL, CE, RoHS, etc.) are a core competency of ours.

GLOBAL LOGISTICS
Working to help you navigate and manage complex, confusing supply chain and logistics, we find you the fastest, safest, most cost-efficient solutions. From packaging, freight logistics (land, air, sea), tariff duties, customs brokerage, distribution management, our long-standing relationships with top tier logistics enterprises ensures your product gets swiftly, safely delivered.

Industries
For 30 years, we've developed expertise in the following industries
Sporting Goods and Equipment
Apparel + Footwear
Home Goods
Residential Construction + Development
Agile Solutions
Our global network, depth of experience, market knowledge, and technology capabilities allows you to quickly respond to ever evolving consumer landscape and production trends. Our logistics operations know-how are unparalleled.
Our Clients
We have over 30 years of experience helping Sports and Home Goods brands design, develop and deliver products carried by some of the top retailers around the globe.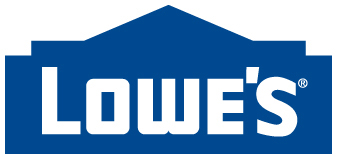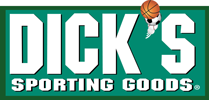 Talk to Us
Headquartered in the heart of Silicon Valley, we're immersed in innovation. We have offices in China and Taiwan to facilitate sourcing and development. Reach out to inquire how we can best help bring your ideas to market.